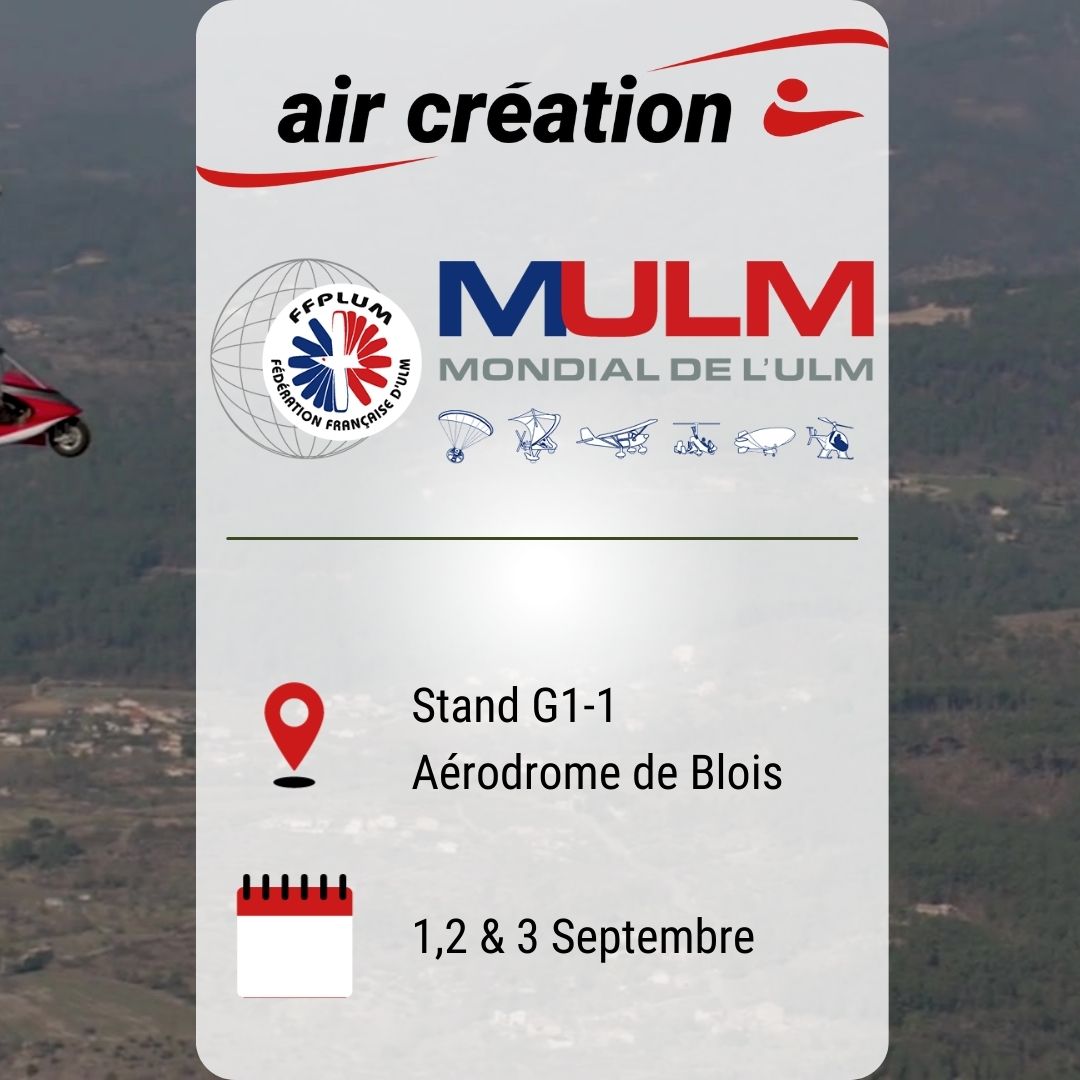 Soar into Adventure: Join Us at ULM World Expo 2023!
Posted on Friday, September 1, 2023
Dear enthusiasts of light aviation,
We are delighted to announce our participation in this year's must-attend event for all Microlight enthusiasts: the Microlight World Expo 2023! From September 1st to 3rd, we will be present at Blois le Breuil airfield (LFOQ), booth G1-1, to welcome you and share our passion.
This is the perfect opportunity to discover our latest innovations. Our team of experts will be there to answer all your questions, showcase our flagship products, and guide you through the exceptional features that make Air Création the leader in Microlight.
Join us at booth G1-1, where the Air Creation team promises you a welcoming experience worthy of our reputation and an immersive encounter. Come along for exciting discussions and unforgettable discoveries.
Fly Air creation, feel free